Hello, Besides creating some Halloween goodies as 'tis nearly that time again, here's a repair job I did for a lady in Rotherham.  I was asked if I might restore/fix her cultured pearl necklace:
Pic 1: The original pearl cord had broken away from the clasp.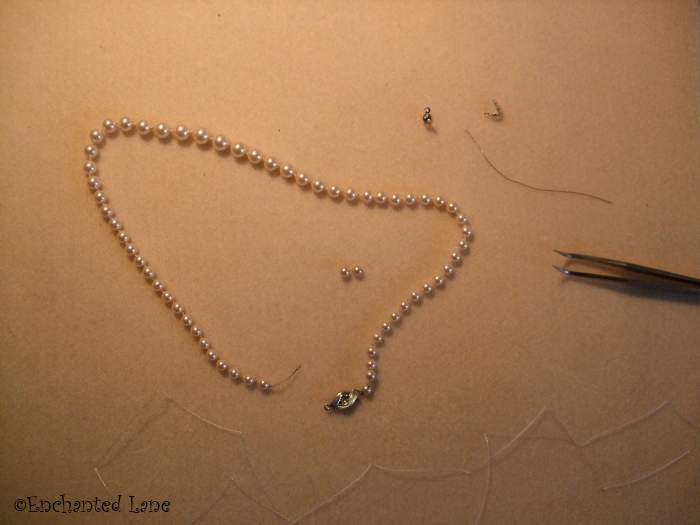 Pic 2: I decided to restring and re-knot the pearls on transparent nylon pearl cord for added strength and added some calotte crimps.
Pic 3: Nearly there!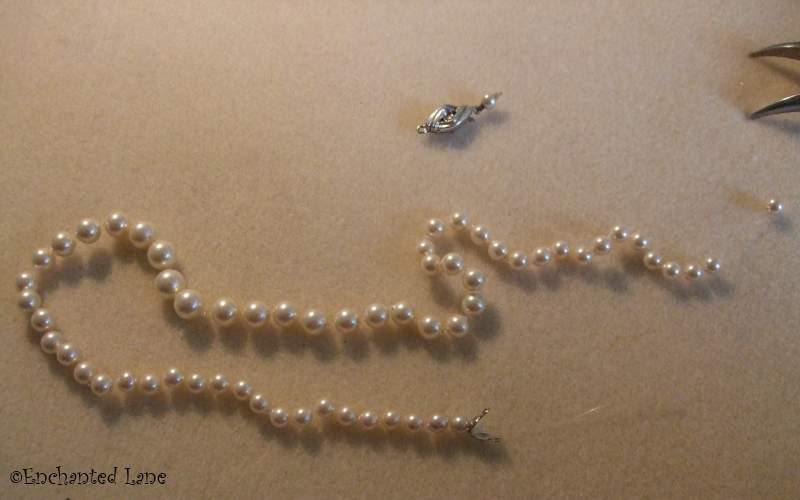 Pic 4:Ends are secured, new jump rings added and clasps attached.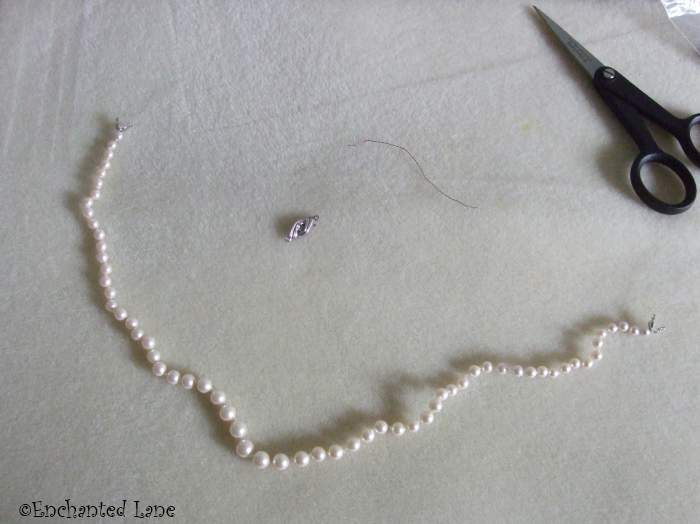 Pic 5: Voila!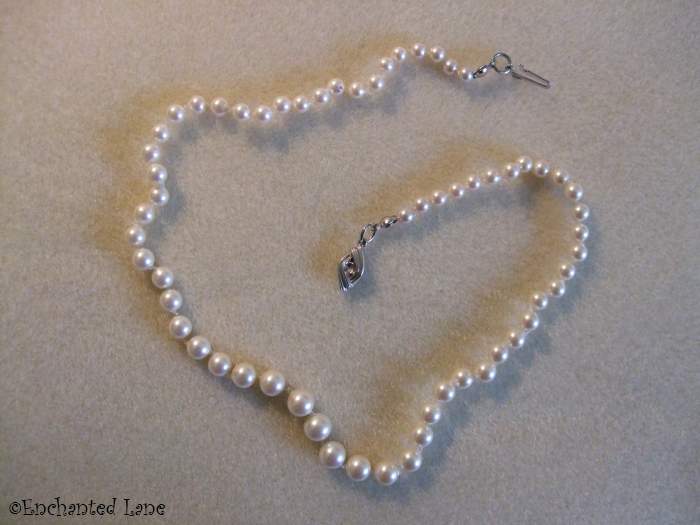 Pic 6: Complete