Recently I was asked if I could create some new earrings out of some unusual frosted glass pieces the client had picked up from a European market whilst travelling.
After a good clean up of the glass I decided to set them on surgical steel hardware and used silver tone throughout which complimented the pale pink in the glass work. I included glass faceted feature beads with complimentary rhinestones and seeds.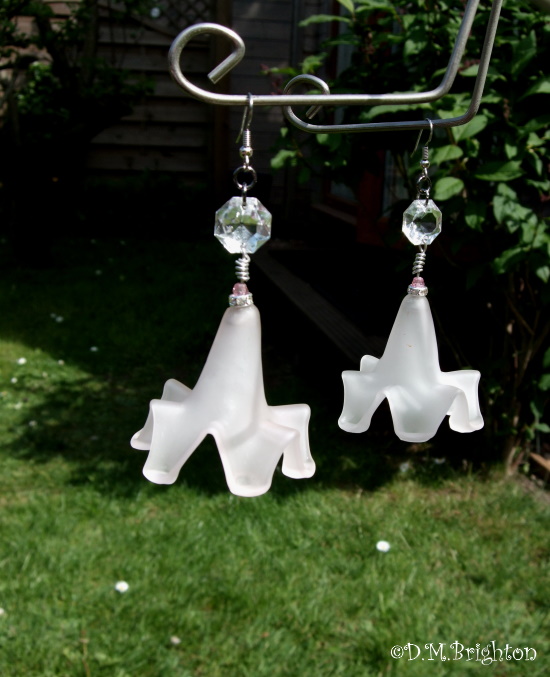 As I added in my hardware I was initially concerned about the overall weight of the earrings, but surprisingly at completion they were not actually too heavy.
One must always consider weight when creating your piece and liaise with your client through the process. People's preferences and tolerances can vary greatly. A general rule may be to not exceed about 7g but again it's down to individual preference. Some can only bear studs in their lobes whilst others love the whole chandelier shebang! 👑You really don't want to overstretch the holes though!
This pretty pair's turned out quite well. When the light catches them they look stunning. My customer looks really fab in them!
x Della Marie