Happy New Year! 🎉
I created a naughty new woodland folk art doll just before Christmas. He's been knitted then stuffed with child safety stuffing and is suitable for over 4years.
He goes by the name of 'Creech' Take a peek at the munch pot here: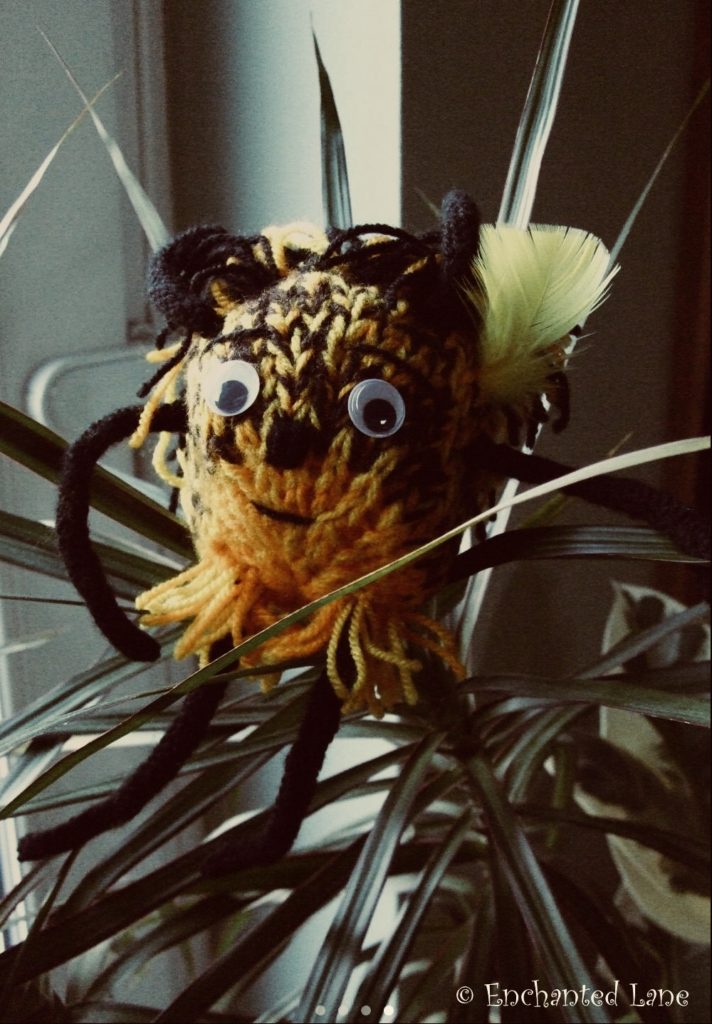 He's a cheeky little so and so – don't you think… He has a mass of woolly black and golden hair and antennae.
x Della Marie