I attended this one off special launch event last night at the Rotherham Civic Theatre. There had been an earlier afternoon showing for the schoolchildren of Rotherham and the theatre was pretty full in the evening also.
The purpose of the Hearts of Steel project is to launch the Hearts of Steel DVD, create a legacy for new generations and help to promote and celebrate the city's strong industrial heritage. You can purchase the DVD from Rotherham Museum and Magna.
Hearts of Steel is building on the success of Songs of Steel, the Rotherham Heritage lottery funded project initiated in 2009 where many ex steelworkers recorded their experiences of working in the steel industry.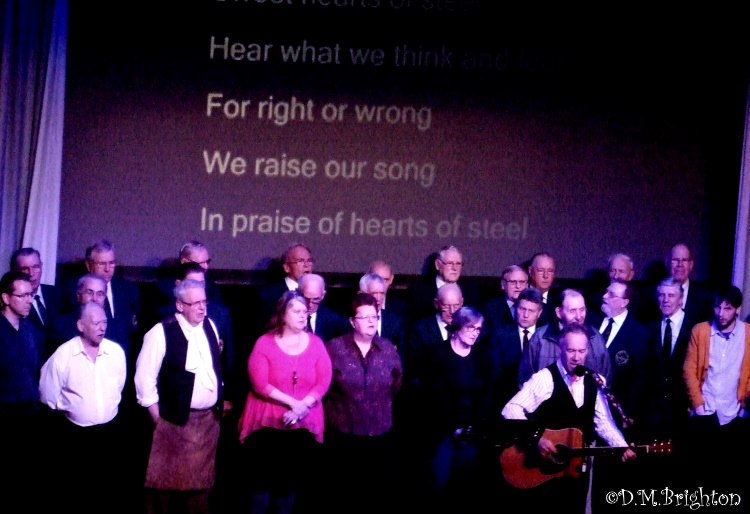 The evening was compared by established songwriter and musician Ray Hearne and included a plethora of stories and songs by local musicians and poets, including my writer friend Christine May Turner who performed her very own 'Steel Rap' alongside rarely seen DVD footage of the Rotherham steelworks.
The event for me was a special one (my dad still works at the Rotherham works) as it was for countless other families brought up on steel…