Howden dam and Derwent reservoir were built between 1901 and 1916. The church, hall and Ashopton village were submerged during the building of Derwent reservoir. However a few houses did manage to survive.
The church graves were exhumed and reburied in Bamford. By 1943 Ladybower dam was complete. The RAF practiced low level flying techniques in '43 ready for delivering their bouncing bombs to German dams.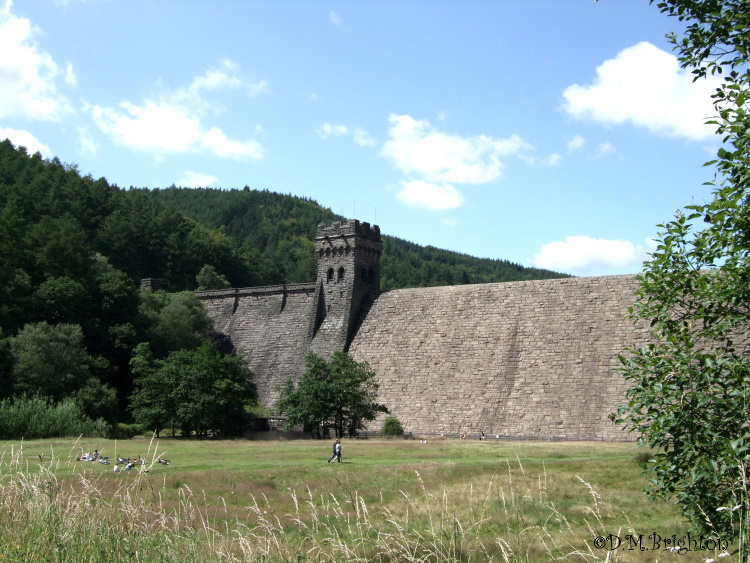 I visited Derwent at the weekend, it's a beautiful place that attracts tourists who visit in their droves from all over the globe for a slice of it's rugged good views, wicked wildlife and tranquil waters.