Wishing my readers a healthy and fruitful New Year – come what may!
These are great times we live in! With so many advancements in science and technology it's just an awesome age to live in isn't it.
I look forwards to driving around in an electric car one of these days. I've already seen the charging ports up some people's driveways.
There are a few things I've got planned on my horizon for this year, as I'm sure many of you'll have too. Did you make any resolutions?
One of mine is that I have an exciting new field of research that I'm currently involved in so I've been ploughing some time into that, with a new course of study planned this year which I'm really looking forward to.
I also have a new furry friend who I've been looking after at my other job and her name is Lily. We're getting along just fine.
The past winter has been a mild one over here in Yorkshire, nothing like in previous years. Here's a little shot of one of the many feathered friends that visit our garden all year round.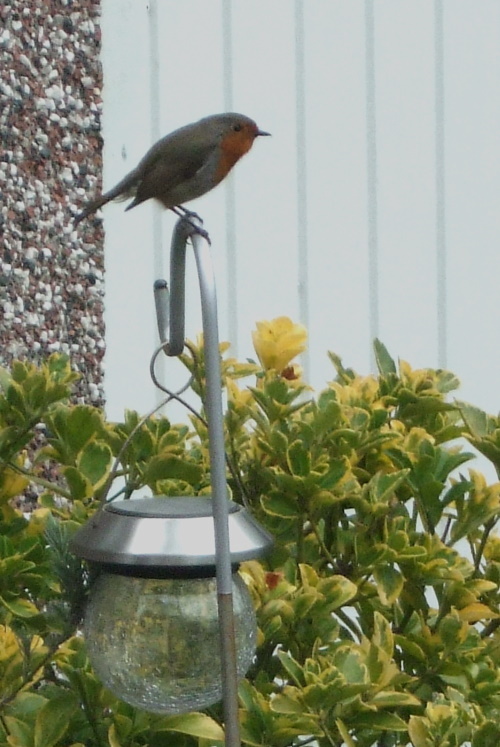 x Della Marie